I've been keeping at my yarn dyeing for a couple months or so now. I have progressively gotten better and learned where I was making errors and how to stop it from happening again. Here are some of my favorite completed yarns: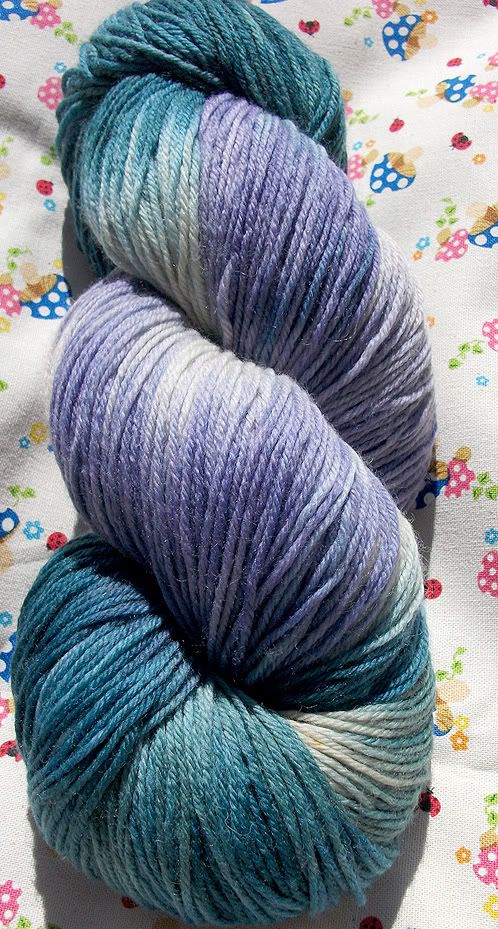 The top one I called "Antique". The middle one is "Walking With Strangers". And the bottom one is "Truffle". The first two have been sold, and the bottom one - as of this writing - is for sale in my Etsy shop.
I feel my progress has been quite good, and am very satisfied with the finished products I've created. I think they're about as nice as anything you find that's been commercially produced. It's difficult to part with them sometimes, because I would love to work up some socks in these colorways. But they weren't made to stay with me. So I eventually will be saying goodbye to them all.
Still, I will likely dye some for myself at some point. One can never have enough sock yarn!
If you're interested in "Truffle" or want to see some of my other finished yarns,
please drop in and take a look at my Etsy shop
!