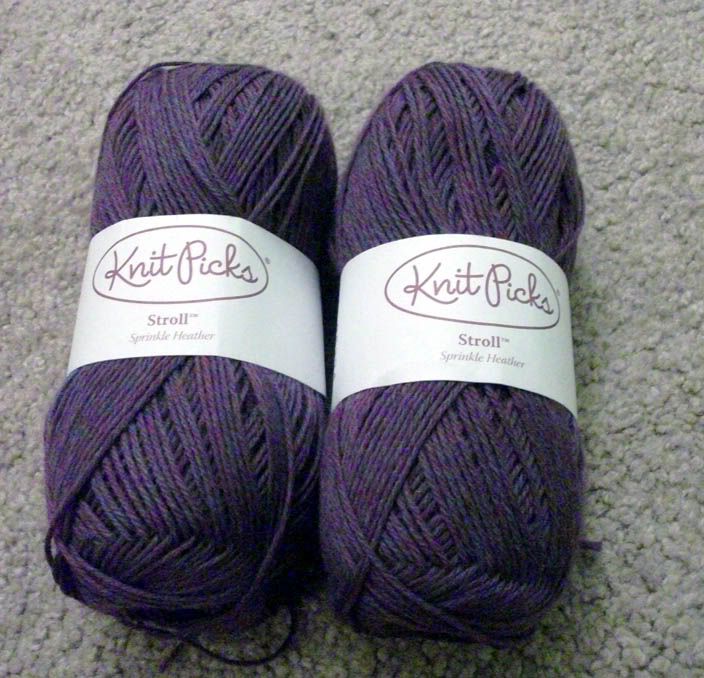 KnitPicks.com offers a lot of very reasonably priced yarns. Among them is their sock yarn, known as Stroll. Their solid color, multicolor, and glimmer (silver sparkle spun into the fiber) yarns come in balls of 231 yards each, so you'll need at least 2 for a pair of socks. Their Tonal and Hand Painted versions of this yarn come in 462 yard hanks, so you'd only need one of those for one pair. The price range on this yarn is between $3.50 and $11.00. Compared to most other brands that cost somewhere within the $15.00 to $20.00, that is a very competitive price! They're 75% wool and 25% nylon, and they're machine washable!
The color selection for this particular yarn is very good, with the only really limited color selection coming from the multicolor and glimmer versions. There is something for nearly every color preference out there in this yarn! They also offer a version that you can dye yourself to any color you please.
Now, how does it measure up?
I'm notorious for being very hard on footwear. And when I knit socks, I knit them to wear them, not to hang around in my sock drawer and look pretty. So, I've knit up a few pairs of socks in this yarn and have put them through the same punishment anything that goes on my feet endures. The results actually kind of surprised me.
After a full 8-9 hour day at work they had little to no felting. They went through the wash just fine and didn't seem to lose much of their dye in the process of washing. Several more wearings and washings later, they're still not showing much for felting or general deterioration. The color is still bright, the fiber is still soft, and there has been only a slight amount of felting along the back of the heel where my heels rub on the backs of my shoes, as well as a little under the foot. Those very slightly felted areas feel a little stiffer than the rest of the sock, but it has not made the sock uncomfortable or in any way fit poorly.
If you haven't tried KnitPicks Stroll sock yarn, then I encourage you to give it a shot. With a wide selection of colors, you're sure to find something you like. Their sock yarn has received a rating of 4 out of 5 stars by members of Ravelry, but I personally give it a solid 5 out of 5.