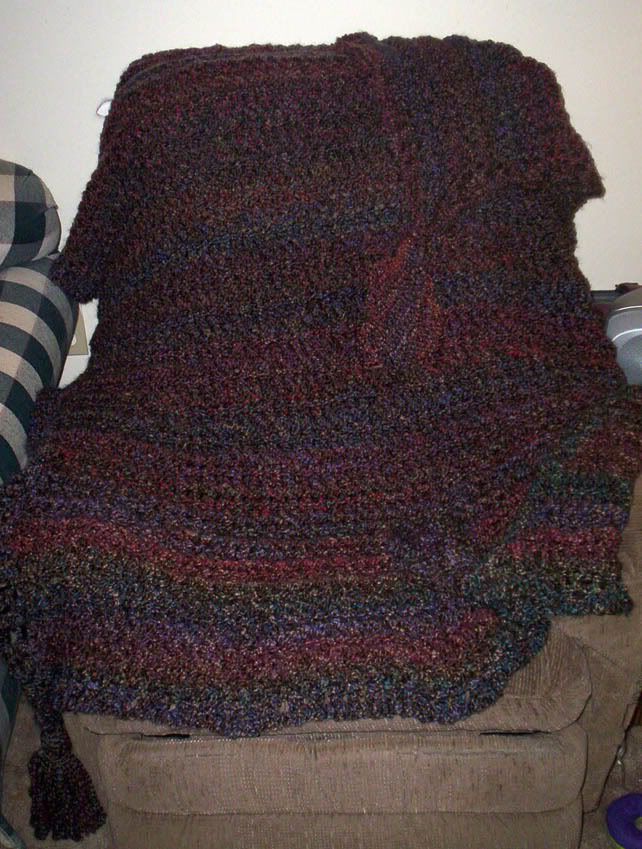 Once upon a time, my mom took me to a little crochet club held at the local library in a town near where I used to live in Mississippi. The lovely ladies there taught me the basics of crochet; chaining and single crochet. My very first project was a rather sad looking little purple purse that I have since misplaced. My second project was a beret with a pompom on top. I moved on to larger projects from there, finding my true love in crochet - afghans!
The photo doesn't really do the colors of this any justice. I didn't have a good place to take a picture, though. The afghan shown is exactly like the first afghan I ever made, except my first one was in blue instead. It's very simple, using only single crochet throughout the body and double crochet on the border. It also has tassels on each of its 4 corners.
I gave this afghan to my mother in law. She seemed to be pleased with it. I just wish I had a nicer picture of it. Sigh...